NEW Cable Railing Options 2019!
houseofforging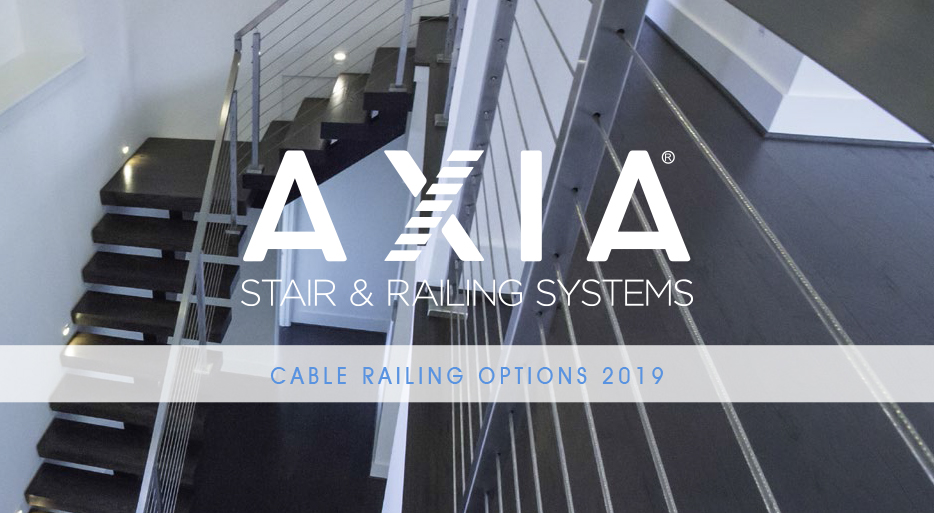 Considering cable railing for your next project? We have a range of options to choose from:
Our durable 316 Grade Stainless Steel cable railing and fittings is ideal for any range of budgets and installation skill levels.
Consider our 102 Cable Kits that feature pre-cut/factory swaged cable and all accessories in one convenient pack. Available with 1/8" Cable in lengths of 5ft, 10ft, 15ft, 20ft and 25ft.
Price range-Medium
Installation Skill Level Required-Medium
For through-post configurations(outside to outside)
If you are the DIY type or weekend warrior consider our new Push-Lock System. Simply push each end of the 1/8" cable into the Push-Lock Fitting and it is locked into place, no need for swaging tools.
Price range-Med-High(you will save on labor cost the most with this system)
Installation Skill Level Required- Entry-Medium
For surface mount configurations(inside to inside)
Our lowest priced option and also our most versatile system, our bulk option features tensioner fittings on both ends. The best option for longer runs of cable over 25 ft. Swaging tool is required.
Price range-Low
Installation Skill Level Required-Medium-High
For through-post configurations(outside to outside)
Note: All systems are designed for use on level balconies as well as angled stairs.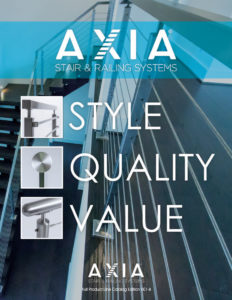 Click to view or download the FULL 2019 Axia Railing Parts Catalog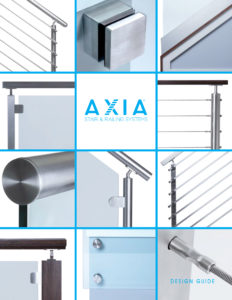 Click to view or download the 2019 Axia Railing DESIGN GUIDE