Staircase Designs: Interior Design Styles Booklet
houseofforging
The new Staircase Designs Booklet from House of Forgings features 80 stair patterns/designs featuring our most popular in-stock parts. Today's homeowners prefer to browse and shop for home products based on their own style preferences. Each section of this booklet exhibits popular interior design styles and a range of options intended to aid in envisioning the stair and help you sell more! It also includes StairArtist pattern ID numbers for quick uploading on our website. The Staircase Designs Booklet is a valuable sales tool available in digital pdf or hardcopy booklet.
Click the Design Booklet below to take a look inside!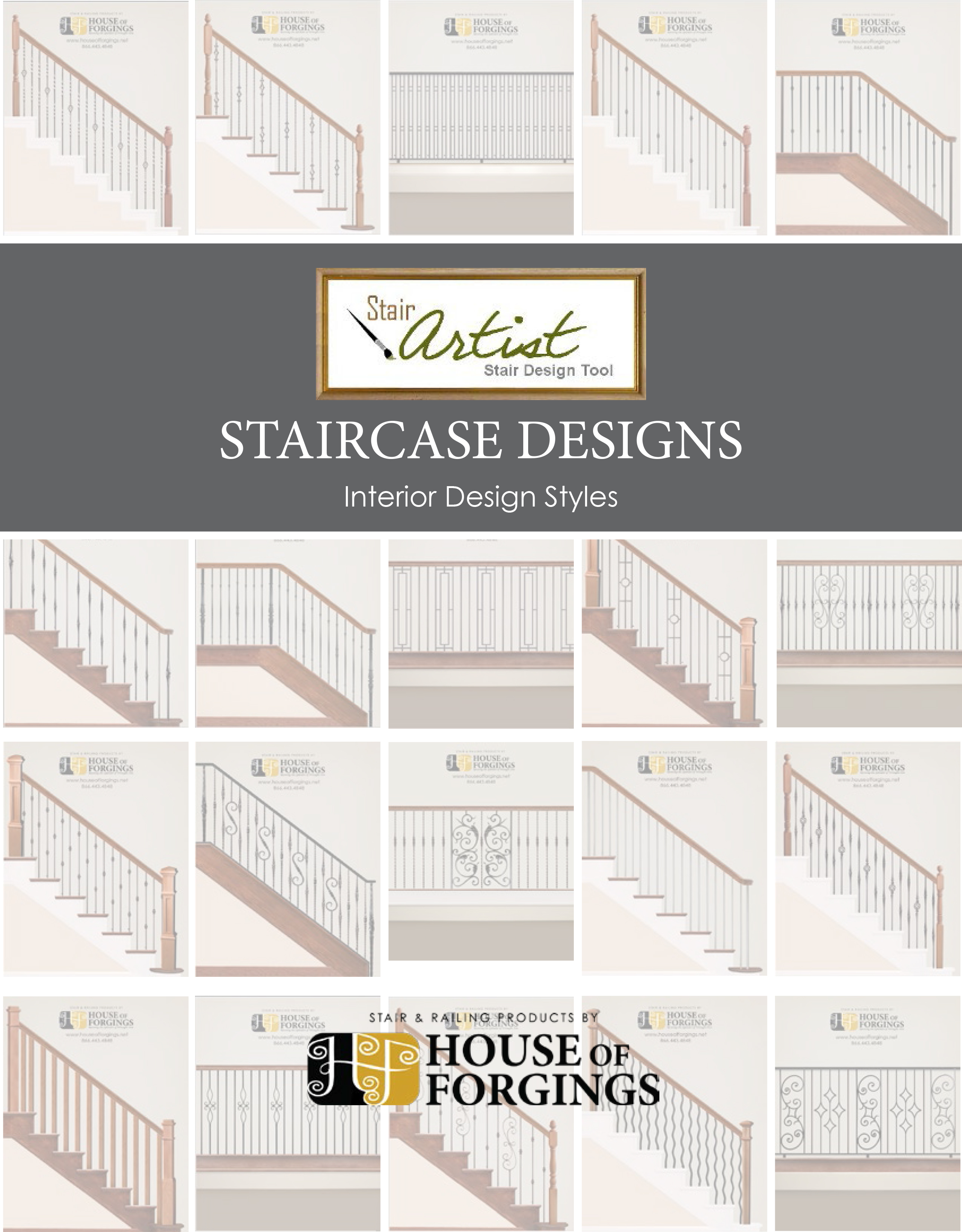 To request hard copies of the 24 page Staircase Designs booklet please contact us today.