How to Install a Wood Newel Post
This guide will show you how to install a wood newel mounting kit using the sure-tite fastener. This guide gives general instructions so please use your own discretion as far as measurements, angles and tool choice.
Tools Required
Drill & Drill Bits (3/8″ , 5/8″ , 1-1/2″)
Box End Wrench
Construction Adhesive
Step 1 – Cut your newel post to length. Locate the center of where your newel post will be installed on the floor, and pre-drill all holes (Figure A). Important: When drilling post, drill 1-1/2″ hole first. Lag must be installed into solid bracing. Basically you will be installed an access hole on the side of the newel with the 1-1/2″ drill bit and then drilling a 5/8″ hole up from the bottom. This allows you to set the newel post down over the lag and tighten it down with the washer and nut.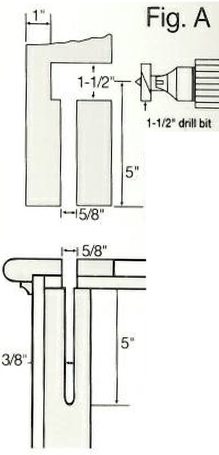 Step 2 – Screw the lag bolt into the floor. Two nuts can be used to create a temporary head bolt.
Step 3 – Place post over lag. From 1-1/2″ access hole, insert curved washed and nut. Torque down hard using the 3/4″ box end wrench. Stress the post in all directions and re-tighten with torque. Glue the hole, tap in the plug and sand flat.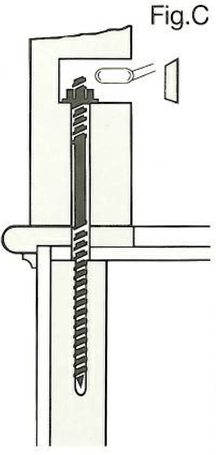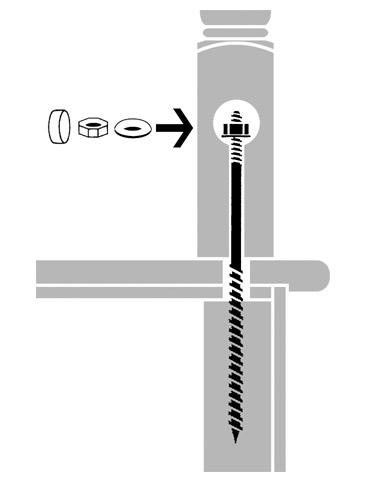 The wood newel post will now be secure.