How to Bend Wooden Stair Handrail
This guide will help you understand how to bend wooden handrail. Bending handrail generally comes in 7 to 10 different layers (ply) and is glued together and curved.
Tools Needed
Wood to make guides
C clamps
wood glue
small paint roller
sand paper
Let's Begin.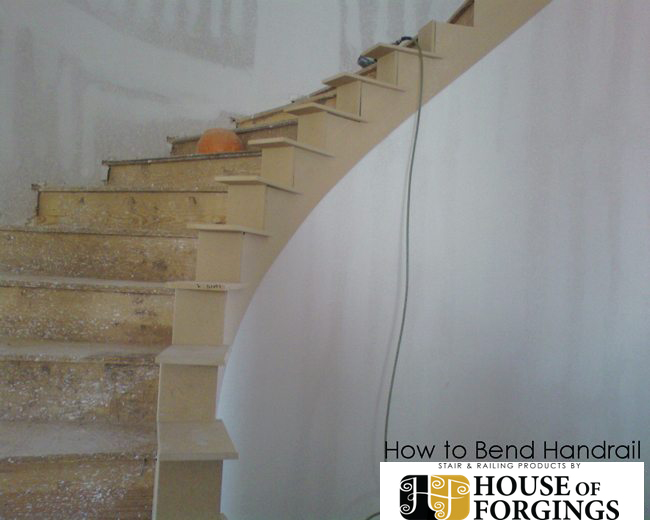 Step 1 – Prepare the guide blocks. The guide blocks can be made out of lumber and serve as the handrail guide. They hold the handrail into place in the correct curve.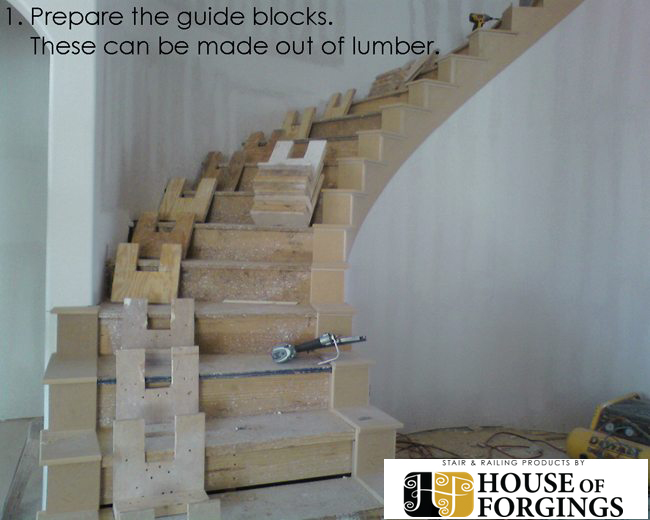 Step 2 – Nail the guide blocks into place along the handrail path. Do not use a nail gun as you will need to pull these out after the handrail has dried.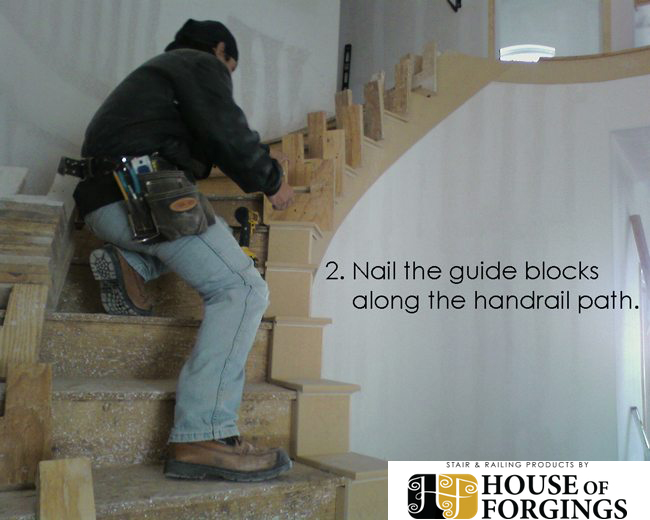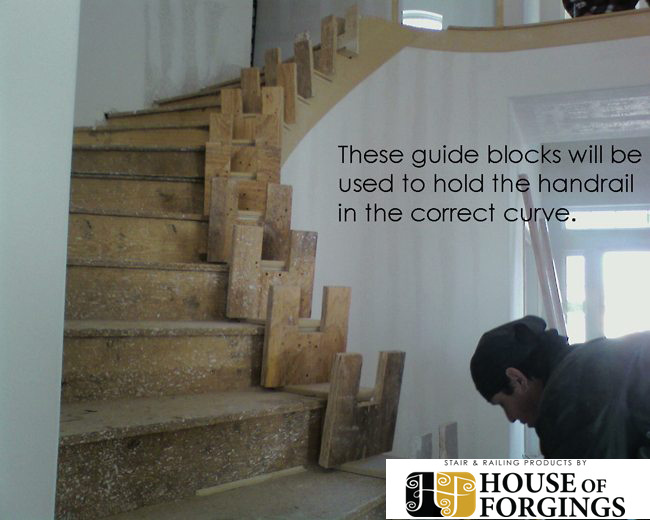 Step 3 – Using a paint roller, apply a thin layer of wood glue in between each layer of the bending handrail.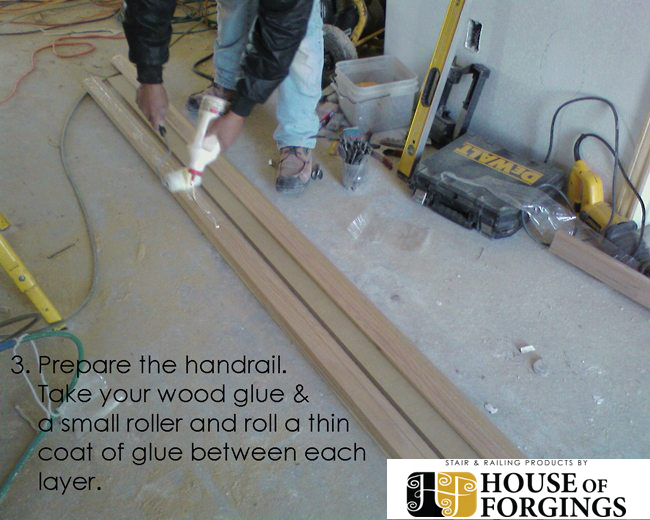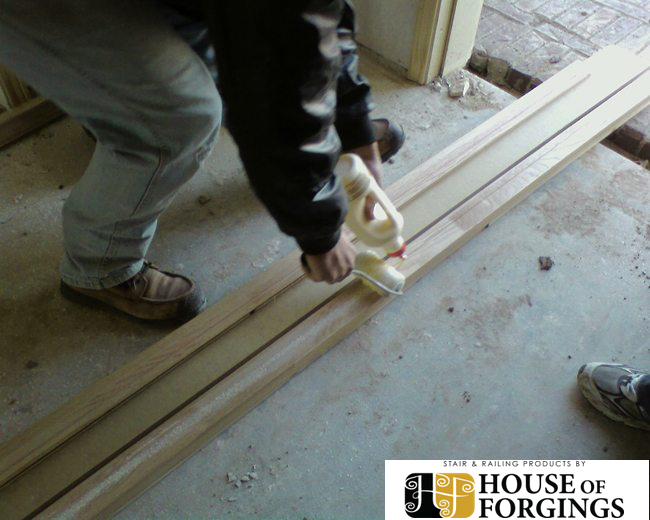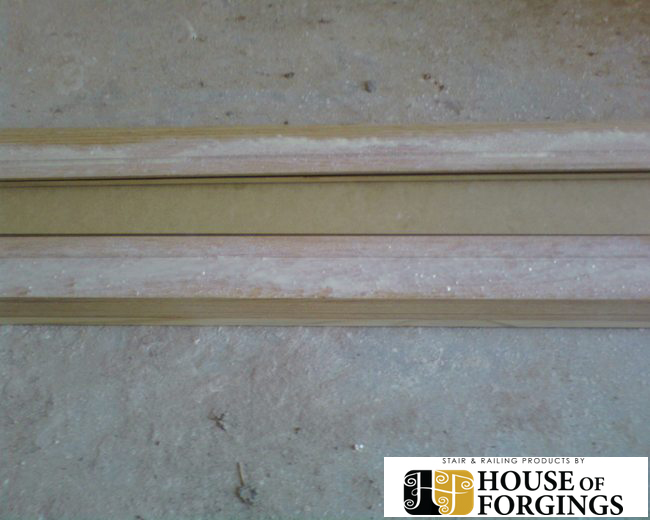 Step 4 – Take your glued handrail and place it within the guides. Make sure you are using the outer molding layer. The outer layer must not be glued. It is only used to protect the handrail while you clamp it into place.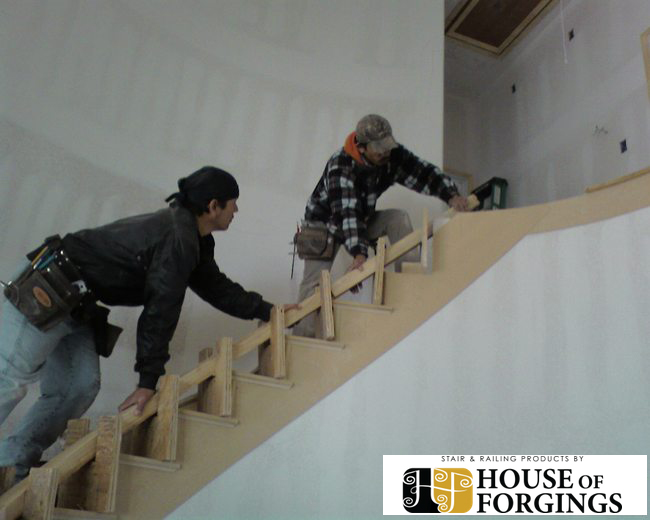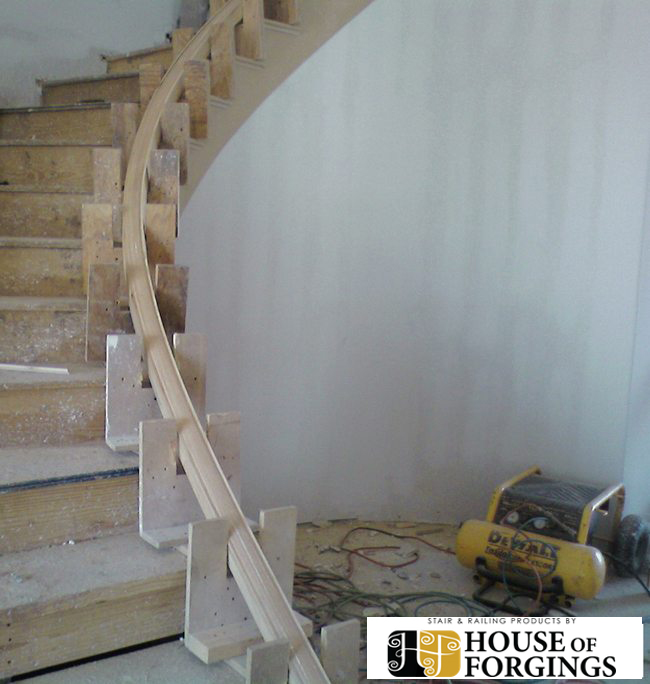 Step 5 – Use shims to pack the handrail into place and align it into the center of the guide blocks. Lightly tap the handrail where needed to align the layers of the handrail.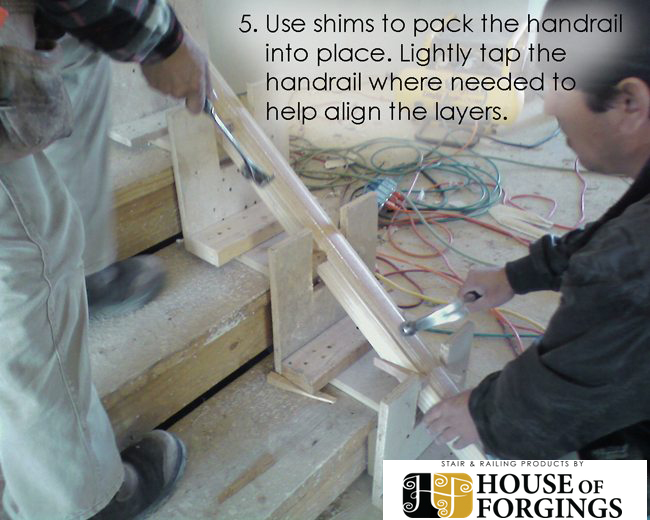 Step 6 – Use C-Clamps to hold the handrail into place between the guide blocks.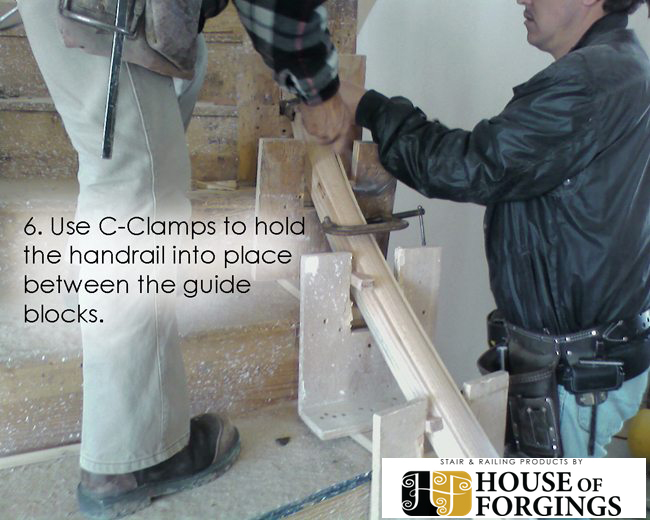 Step 7 – After it is fully clamped into place, let the handrail dry for 24 hours so it can keep its shape.
After you have installed your newel posts, test fit your handrail before you cut it. MEASURE TWICE, CUT ONCE!