Axia – Stair & Railing Systems
houseofforging
AXIA – STAIR & RAILING SYSTEMS
House of Forgings is proud to present AXIA Stair & Railing Systems!
It is a brand new approach to stainless steel, cable railing and glass systems all in a single, complete, affordable collection. Gone are the days of searching through a 500 page parts catalog trying to decipher what parts to buy for your project. With AXIA, we make it simple by offering two ways to shop. We have a full Parts catalog for those technically savvy individuals that know exactly which components they require and a Systems catalog for those who would prefer to shop by design.
For parts ordering our process is simple:
Post Railing Systems choose your post, choose your handrail, choose your infill and anchoring hardware.
Glass Railing Systems choose your mounting options, choose your top rail and sub rail options  and anchoring hardware.
For Design/Systems ordering our process is fool proof:
Choose the Design number you want, provide us with a blueprint or field drawing and your estimate will be based on the default options shown in the catalog.
We decided to take simplicity one step further by offering a complete range of installation tools & tool kits, accessories and mounting hardware for a one stop shop experience.
Be sure to take advantage of our full Estimation Services for AXIA Stair & Railing Systems.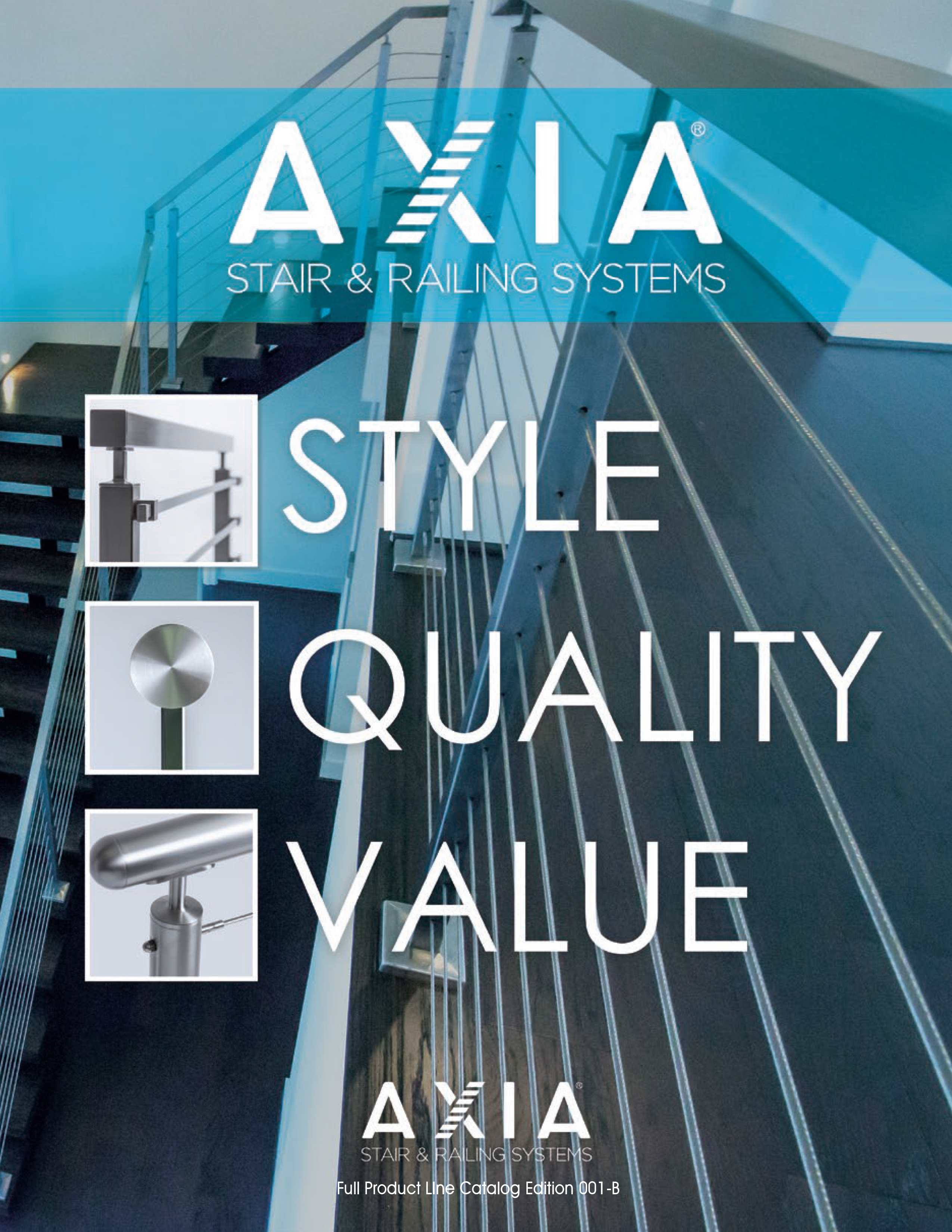 Click to Download – Axia Stainless Steel Catalog
Features our Stainless Steel, Cable, Glass and U-Channel Stair Parts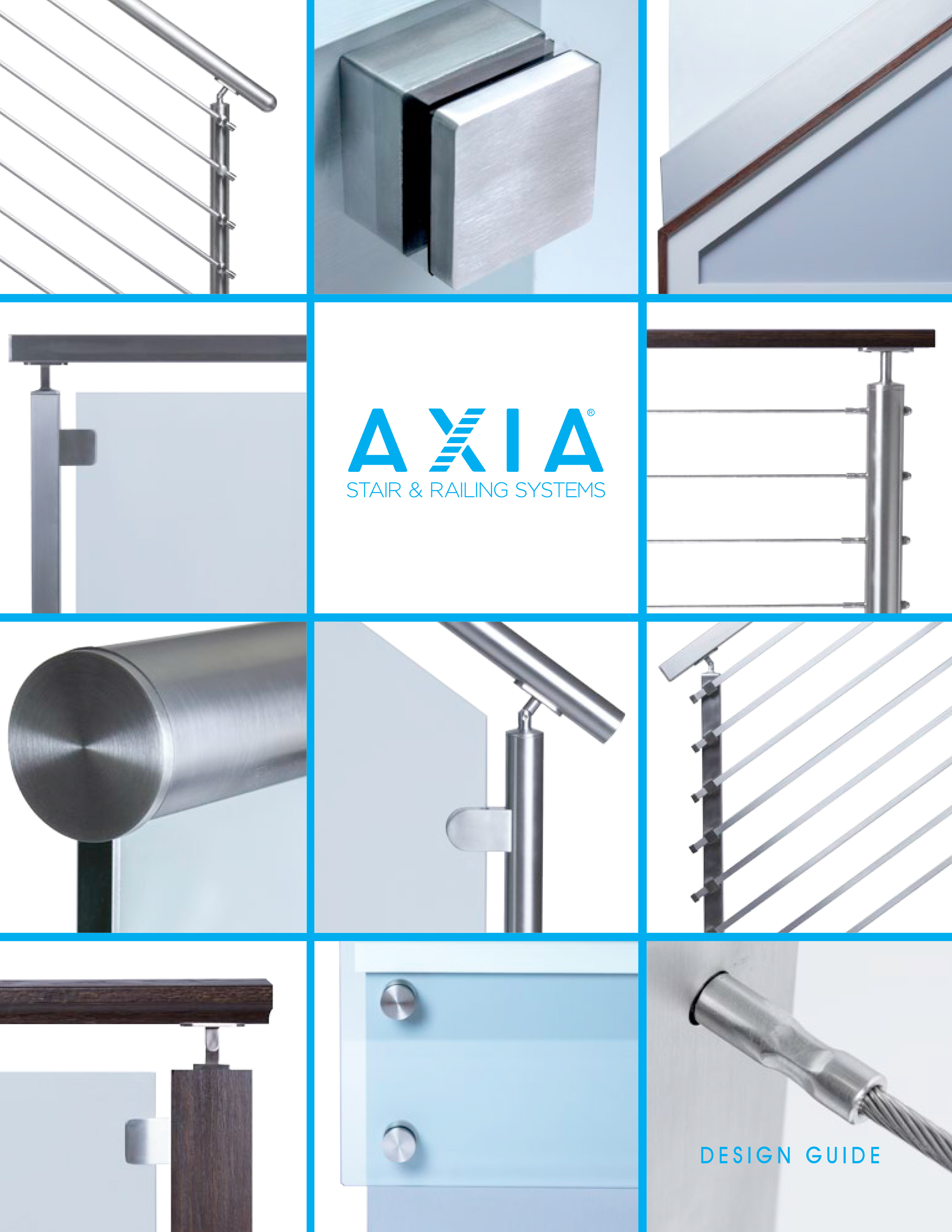 Click to Download – Axia Systems Brochure
An easy way to choose your perfect stainless steel system for your stairs or balcony.