Wentworth Collection – Now in Stock – Stair Artist Design Tool
houseofforging
Now in stock, Wentworth Collection square balusters and newel! These hand-crafted 5/8″ rustic hammered balusters and 1″ newel feature unique forged details to bring rustic modern influence to any staircase! Order your samples today.
Now in stock:
Newel: HF 1.1.23
Plain Bar: HF 3.2.1
Triple Collar/Rivet: HF 3.2.2
Available Powder Coated Finishes: Satin Black, Oil Rubbed Bronze, Satin Clear
Wentworth Collection round will be in stock and available at the end of the month.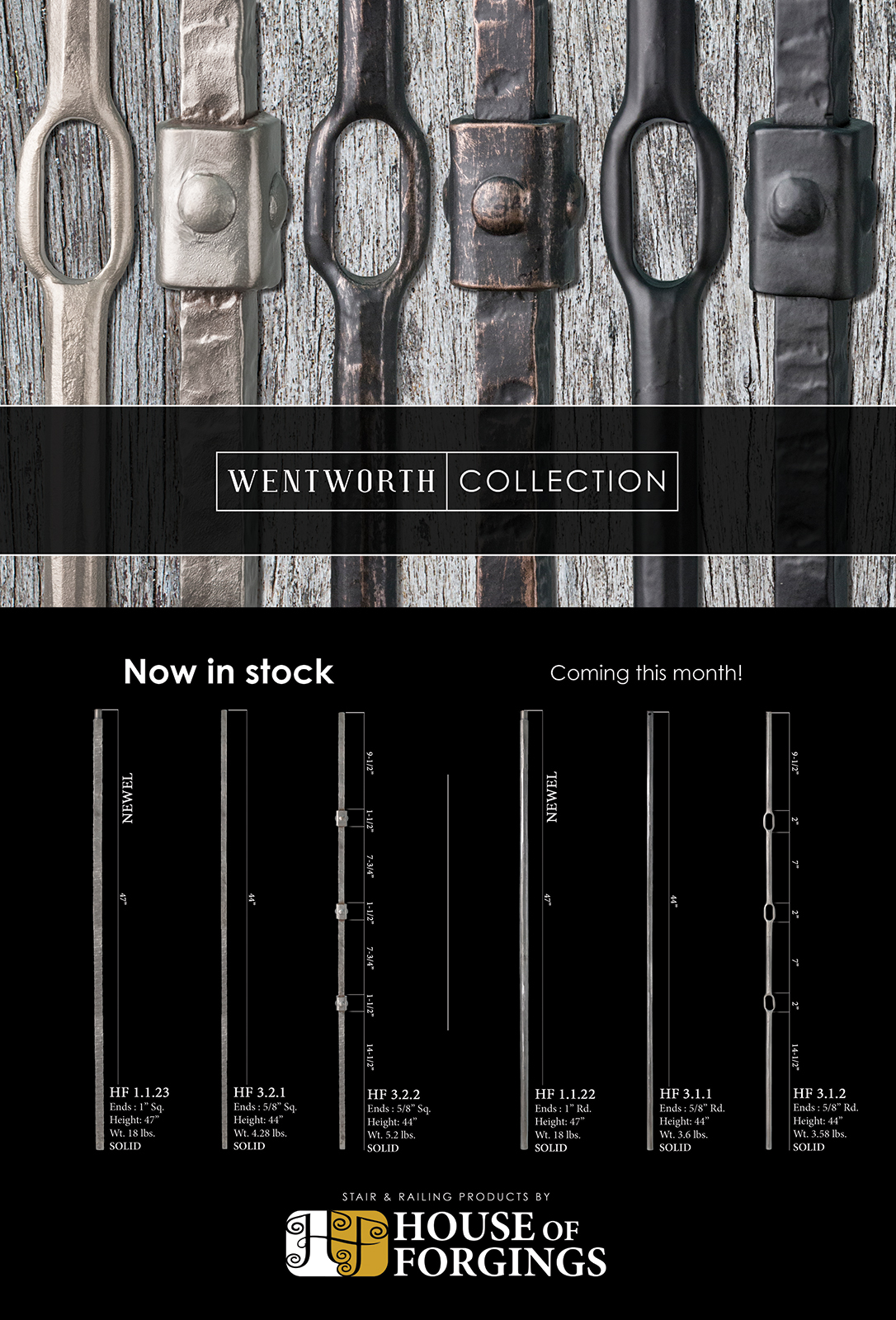 The full Wentworth Collection is now available for use in Stair Artist Design Tool. Start designing now or use the following codes to load Wentworth Patterns already created: 47177, 47178, 47220, 47221, 47224, 47225, 47243, 47245, 47247, 47248