Staircase Inspiration-Then and Now
houseofforging
Draw inspiration from the past and find solutions for your ideal staircase with products from the present. Many designs and styles are timeless and continue to inspire generation after generation in both new home construction and remodel projects. It is said that what is old often becomes new again, which is true but with a few caveats! Overall designs often stay the same while new materials, finishes and specifications can bring a project completely up to date.
This early 1900's Victorian spiral staircase features classic cast iron components. Consider using wrought iron balusters from our Tuscan round series to achieve a classic restored look.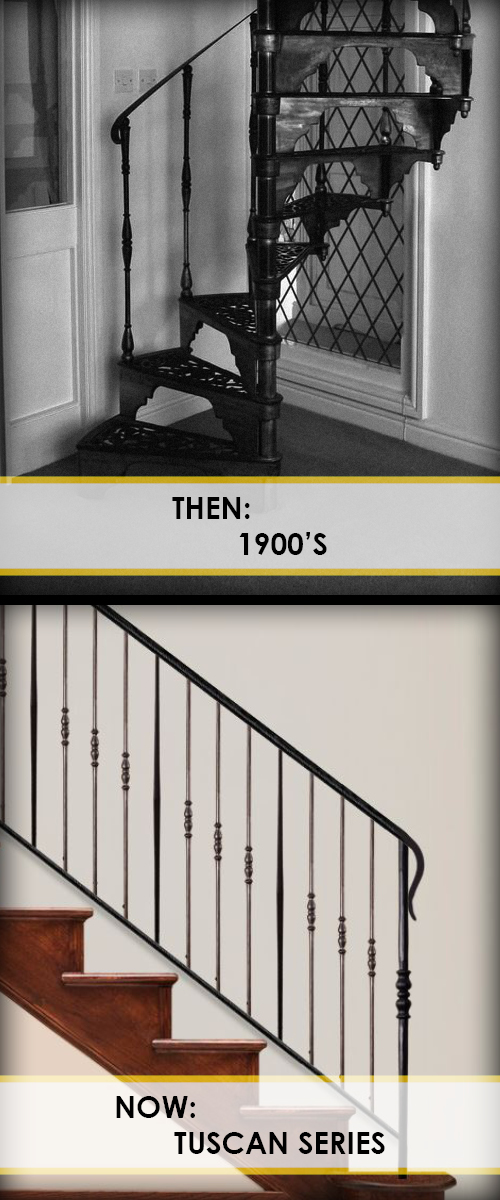 1920's Modernism meets new era style and vigor, with simple curved outlines of the past. Accomplish that same vivacity in modern day at an affordable price with Aalto Collection balusters as featured in this newly transformed staircase.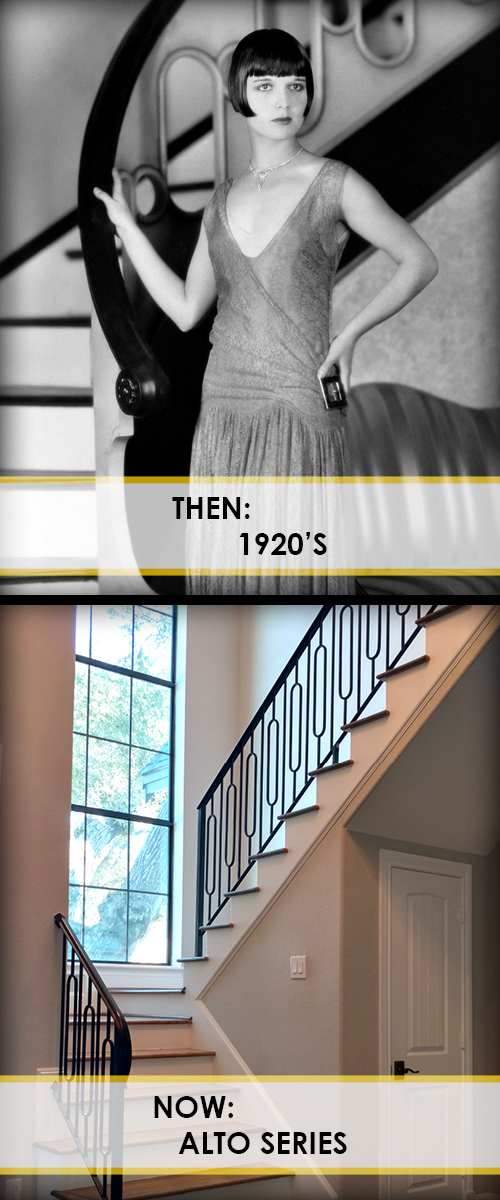 The 1950's, was an era of sophistication and elegance strongly influenced by Hollywood film. An updated look of 1950's grandeur and style within your home may be accomplished by incorporating any of our wrought iron panels. Rebecca Panels are used specifically in this updated staircase below to fulfill the feel of splendor.