Modern and contemporary staircase designs are in high demand! With popular designs including horizontal tubing, flat bar and a range of geometric shapes; a common way to achieve this has been fully fabricated iron railings. However, a fully fabricated staircase can cost time and money. Aalto Collection panels from House of Forgings are an innovative and affordable alternative that achieves the same high end look! With designs to highlight negative space and provide open views of the home, House of Forgings has created a system within reach of budget conscience customers looking for modern/contemporary style!
Consider the benefits of Aalto Collection panels vs traditional fabricated railing:
In-Stock! – Ships same day
Affordably priced – Tubular/Light weight = low cost shipping
Available in two powder coated finishes: Satin Black – Ash Grey
Standard installation – Rake and Balcony profiles available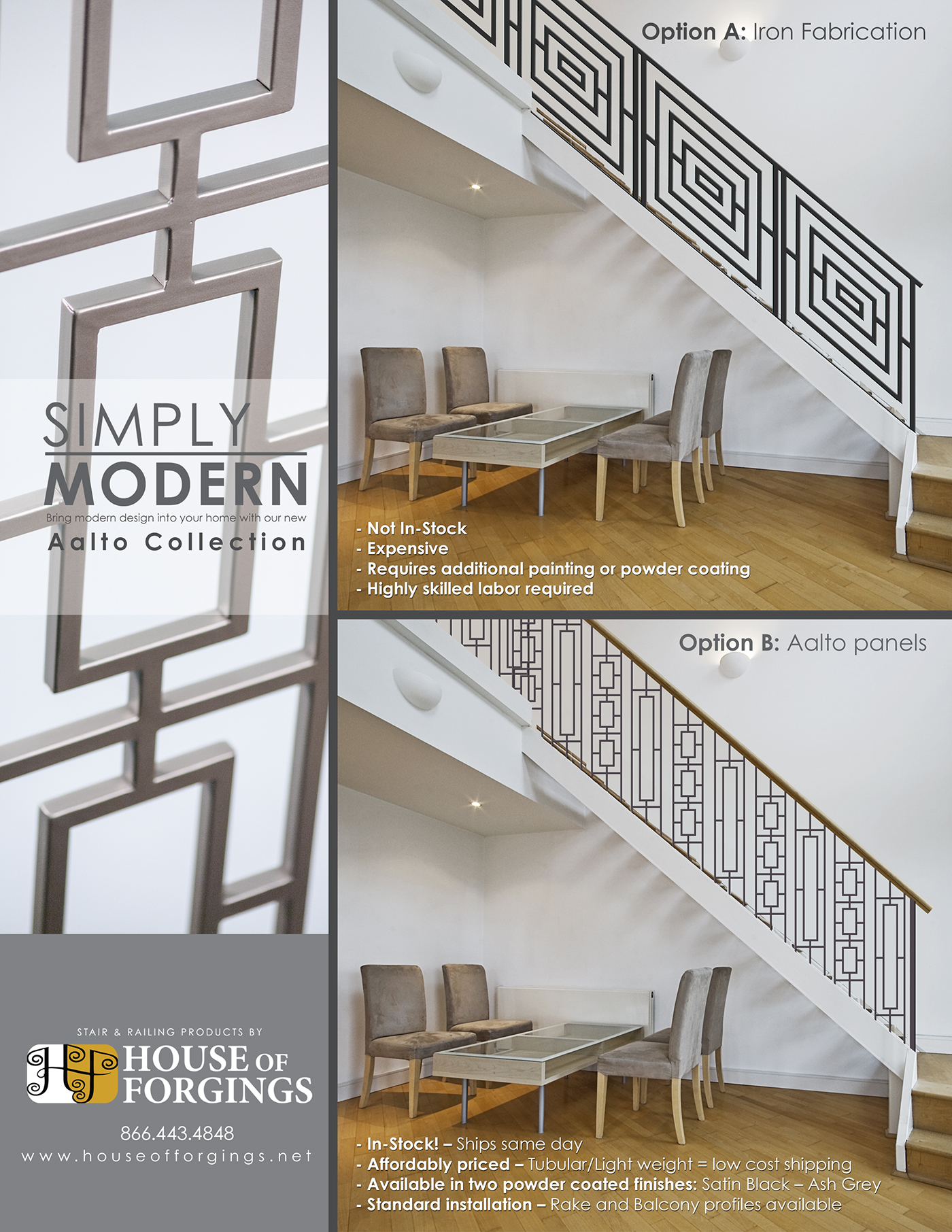 Perfect for use with square iron newel HF16.5.8-T and 6084 modern handrail for a seamless design.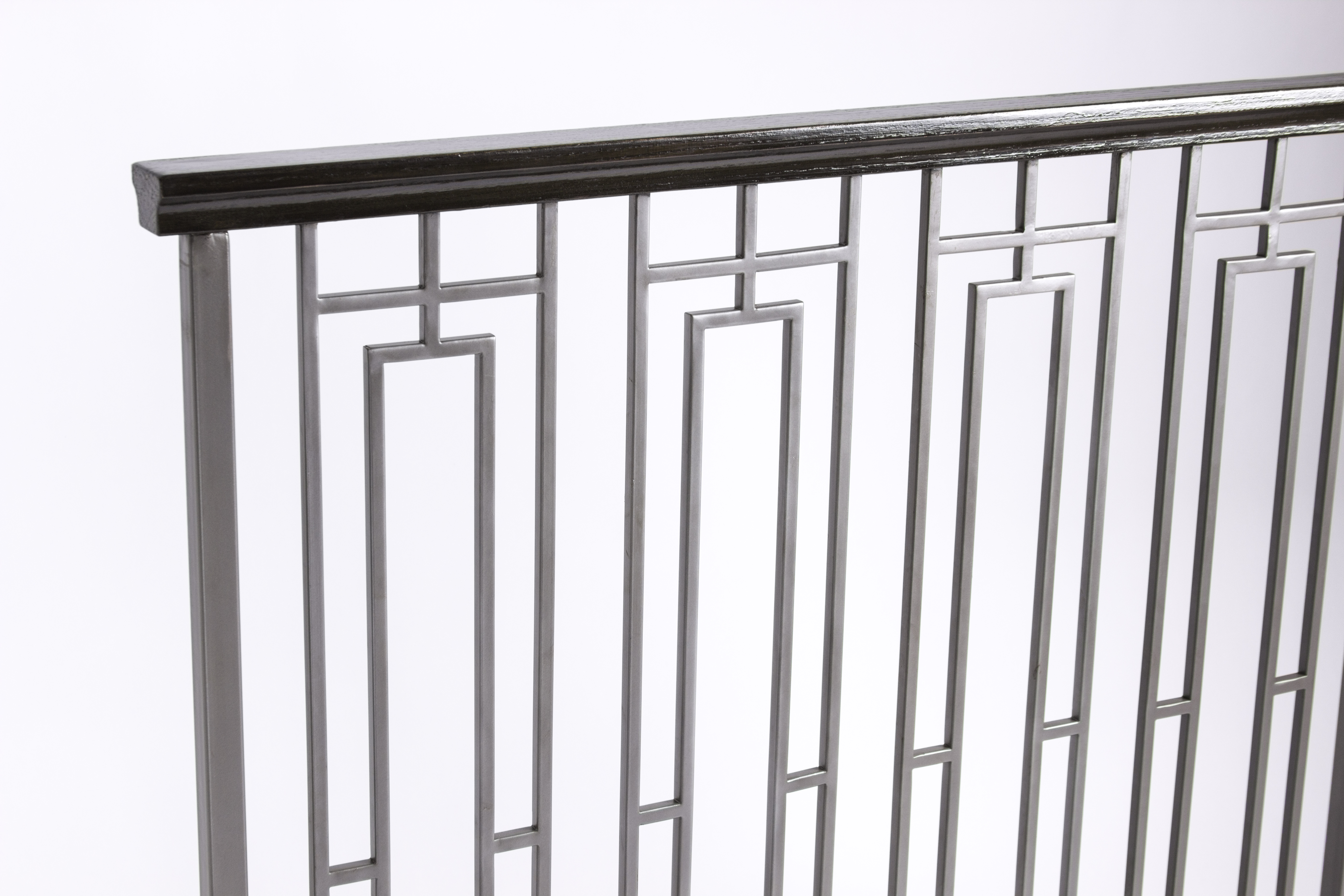 Rectangular designs are very popular right now! Negative space and open views are the key elements in this trending style.
Our newest panel the HF9.4.44(rake) and HF9.4.4(level) featuring the popular triple circle design.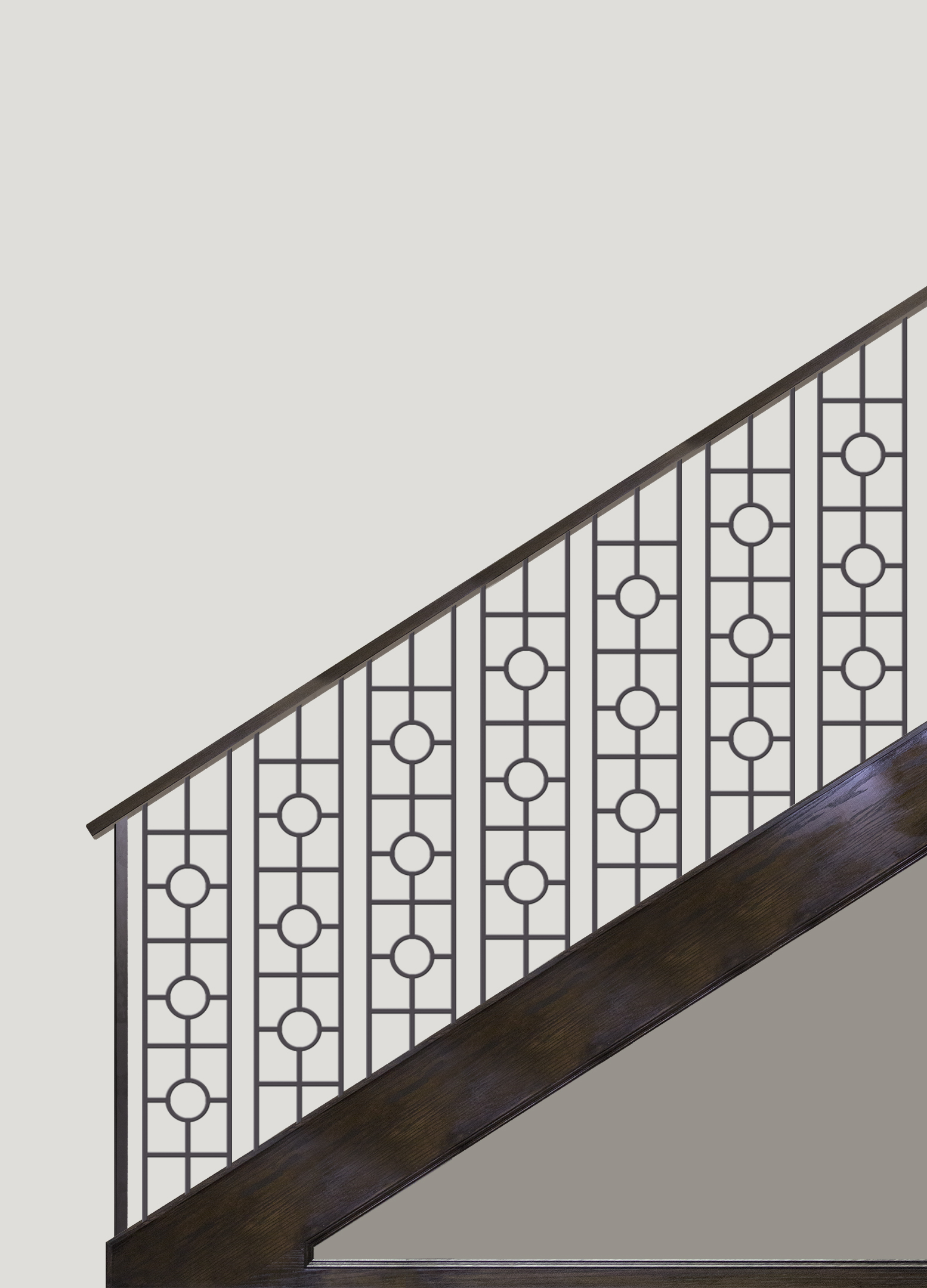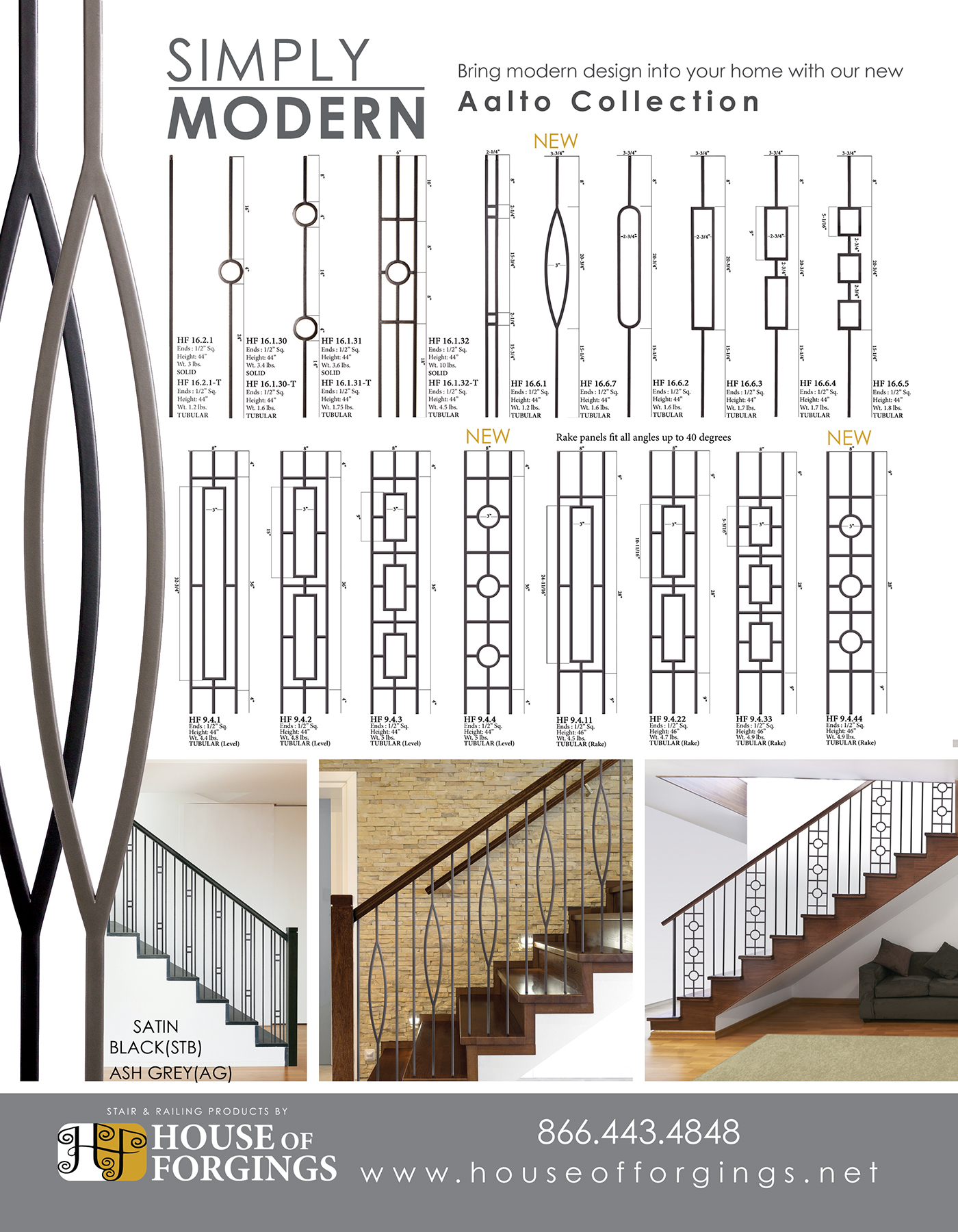 For more information on Aalto Collection please
contact us
today.